Bringing smiles to people's lives. Strengthening communities. Preserving mother nature.
The ICCP Group of Companies, through its foundation and social development arm, the ICCP Group Foundation, Inc. (IGFI), has developed Corporate Social Responsibility programs that are designed to create value and contribute to social development.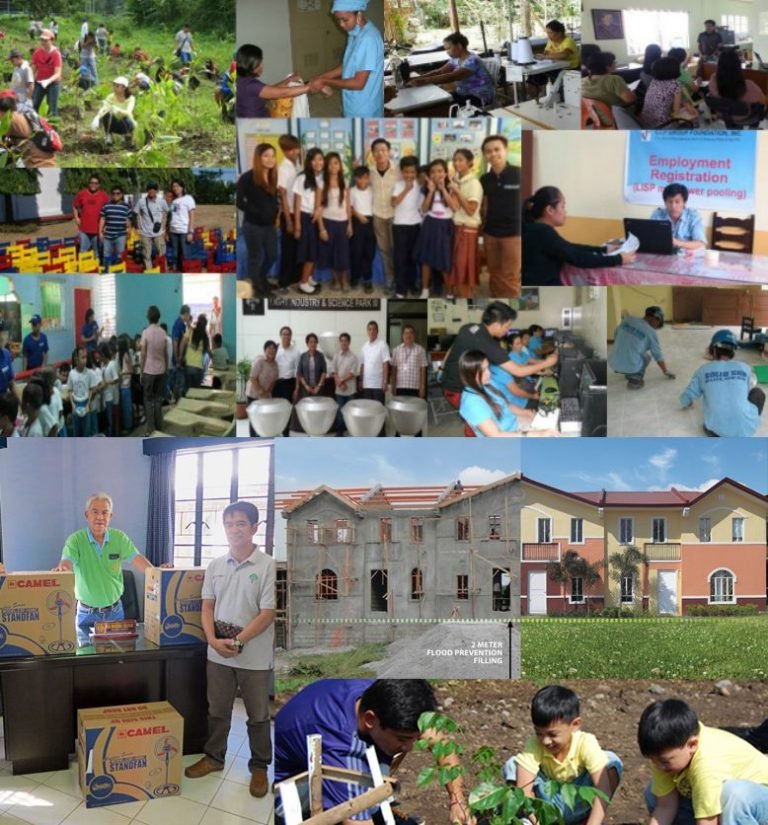 Long before eco-friendly or green features became the prevailing global trend, Pueblo de Oro has already been committed to protecting the environment through the following programs:
Sustained efforts to maintain, restore and protect a 40-hectare urban forest at the heart of the township that is in close coordination with the DENR.
Use of organic herbicides and fertilizers cut down the use of chemicals to maintain greens.
Regular tree planting activities and promotion of garbage separation among residents.
Support for e-vehicles and shuttles services cuts down on noise and air pollution.
We conduct geohazard and hydrological studies to determine and implement flood control measures that help withstand the worst flooding in a hundred years.
Geohazard and hydrological studies determine flood control measures for all its developments.
Elevated developments by an average height of 1.5 to 2 meters above its original level.
Installed drainage systems that allow rainwater to spread through different canals, which also serves as reservoir for irrigation.
Outflow and detention pond in the lower portion of the Pueblo de Oro Township to contain water runoff from the plateau to the valley before dispersal into the creeks helps protect the areas downhill from flooding.
The Group's social welfare initiatives have been recognized by various associations and government agencies like the Philippine Economic Zone Authority (PEZA) for its outstanding community development programs.
Intensified job placement activities and need-based skills training and workshops.
Sustainable relief programs for typhoon hit areas and special humanitarian assistance for victims and family of victims.
Notable projects include restoration of fishing boats in an islet whose livelihood is mainly fishing; and the distribution of fast-growing vegetable seeds for farming.
Rehabilitation of public schools and municipal resource center or library; and provision of educational materials and equipment.
Read More:
"Corporate social responsibility has been the foundation of ICCP Group's corporate culture and the Group will continue designing programs that will further promote sustainable development while fulfilling its social responsibilities through its innovative CSR models."
TPP is a financial assistance program that provides underprivileged Grade 5 and 6 students daily allowance to be used to buy food, daily fare or other school materials needed to complete their education.
Check out this video for more info.
In partnership with Light Industry and Science Parks I, II, and III, locators and the Provincial Public Employment Services of …
On January 29, 2019, Procter & Gamble Philippines (P&G) held its    annual tree-growing activity in Sitio Jordan, Brgy. San Vicente, …
Gulayan sa Paaralan, a project geared towards improving school children's nutrition through innovative organic vegetable gardening, received an award as …
We need you and your help
Help us build a better future for our adopted communities. Join us in our advocacy and efforts.